Professional AC Installation Process
May 19, 2022
Is it time to start thinking about having a newly installed AC unit? Going through the summer without an air conditioner or having one that's old and doesn't function very well can lead to an agonizingly hot summer. 
While you may be quite the DIYer or have a friend who knows a thing or two about home improvement, it's best to leave the installation of a new air conditioner to the professionals. Not only is it dangerous to attempt AC installation personally, but it can also lead to a damaged unit or HVAC issues down the road. 
We know having a new Air conditioner installed can be a big decision. We're here to help you understand everything you need to know about it. 
If you have questions or want a quote for a new AC unit for your Maryland residence, then give us a call.
Why have an AC unit professionally installed
Many individuals have home improvement experience and want to save money by installing their own AC. If you are knowledgeable enough about HVAC systems or have someone willing to help you who is, then it is possible to do it yourself. However, it is not something we recommend. 
Even the most experienced DIYer can benefit from having a professional install their AC units. Here are a few reasons why:
Smoother installation process
Can be difficult to get AC unit without a dealer right now
Service available in case something goes wrong with the unit
Occasionally offer discounts on equipment
They understand the right sizes and types of air conditioners
At the end of the day you want to be able to turn on your AC and relax in a cool house. You don't want an improperly installed unit causing problems or one that's too small and struggles to cool down your home. 
A professional will make sure that your unit is a good match for your home and that everything is properly set up. And, if there are problems for whatever reason, there's someone available to troubleshoot.
The Types of ACs to consider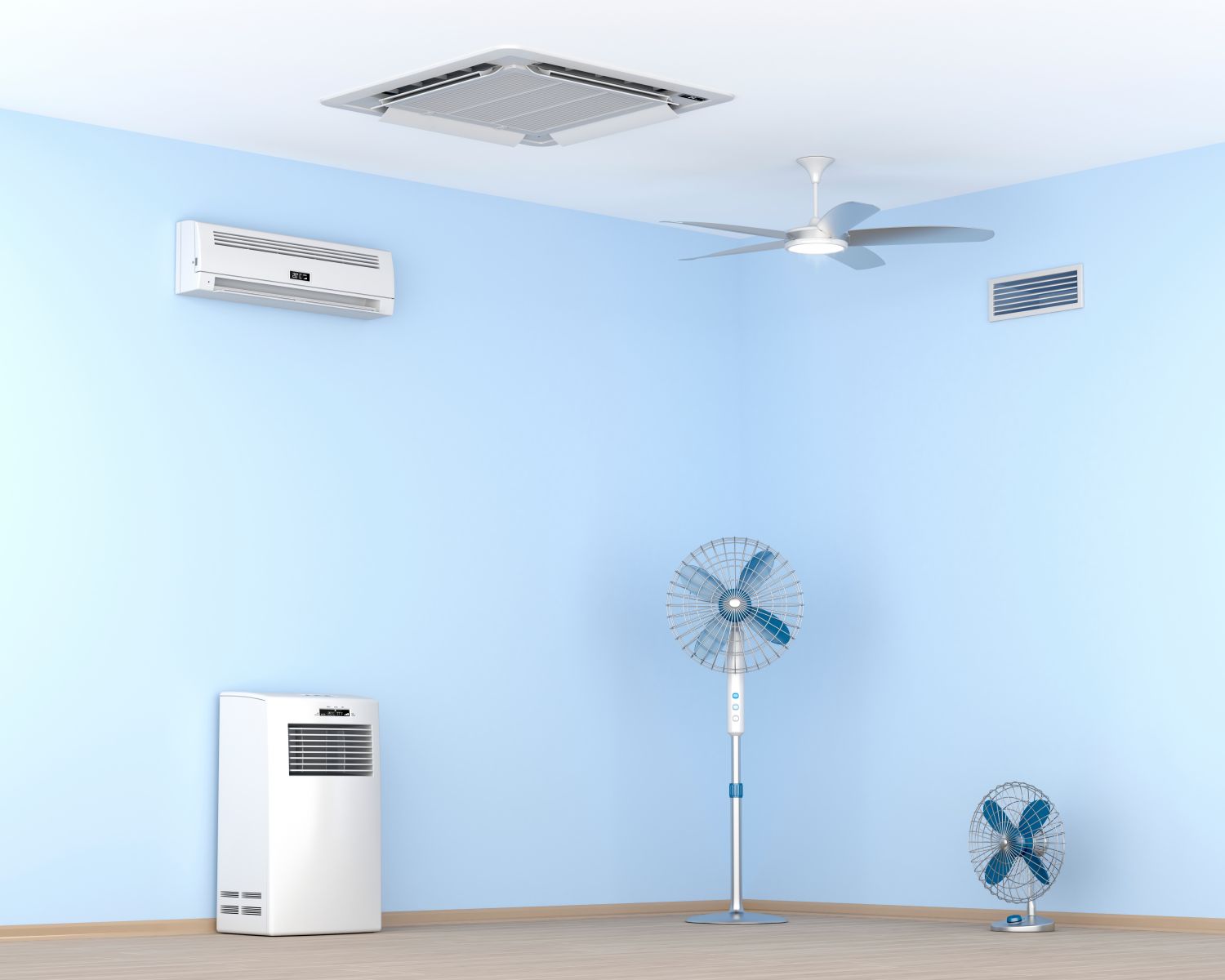 There are many types of AC units that a homeowner can choose from. There are units for small homes, larger homes, one's designed without the need for ductwork and even split units that provide an efficient way to cool specific rooms in a home.
Each one of these has been designed because every home has its own unique cooling needs. 
When it comes to AC installation here are some of the choices for equipment
Central Air unit
Ductless unit
Split unit
Window unit
Portable AC
Most homeowners can install window or portable units but when it comes to central air units it's best to hire a professional HVAC contractor. 
If you have questions about the best unit for your home or need help weighing the pros and cons give us a call.
How much does it cost for professional AC installation?
The biggest question on most homeowners' minds when it comes to HVAC is "how much does it cost?" As a general ballpark number, AC installation in Maryland costs generally fall between $5000 and $15,000. 
While general ballpark estimates are nice to know, it doesn't offer an accurate estimate for the costs you will personally incur.
There are a number of factors that determine the price of a newly installed AC unit.
The unit's actual price
Does ductwork need to be installed, repaired or replaced?
Are there other HVAC systems that need to be repaired or replaced?
The bigger the job is and the more expensive the unit is will determine the overall cost. If you want to know exactly how much it will cost to install a new AC unit then give us a call. We can come out and provide you with an accurate estimate based on your home and unique needs.
What to expect from the process
Central air conditioning is a much more complicated process than hooking up a window unit. The installation process can be a bit of a lengthy process. A simple install job can be done in a few hours, while a more intensive job that deals with installing new ductwork or other HVAC systems can last a couple of days. 
Here is what you can expect from the process.
Before even beginning, the HVAC contractor has to do some initial research. They need to understand your current HVAC systems, and your needs then determine the best approach for the job. With their initial review, they will also be able to provide you with a quote for the cost of the job.
If you agree to the price and terms you will schedule a time for the HVAC contractor to come out and handle the installation project. 
On the day of the job, you should receive a confirmation through call or text providing an estimated time of arrival. Once on site, the technician will review the job details with you, gather their tools and prepare for the job ahead. This preparation includes surveying the area of installation, turning off electric and gas supplies to existing HVAC equipment and any other preliminary items that need to be taken care of before they begin.
Before your new AC unit can be installed, your old unit must be removed. In order to do this, the refrigerant must first be removed. This has to be done in a very specific way because it is illegal to vent or inappropriately drain refrigerant. A unique device used by a trained individual is required to safely and legally drain the refrigerant from the old unit. However, once this is done, the unit can be disconnected and removed. 
Now that the old unit is removed it's time for the new unit right? Not quite yet. At this point, the technician will need to prepare the area for the new AC unit and make any necessary repairs or modifications to the existing systems so that it can be seamlessly installed. 
After all that, it's finally time for your new air conditioning to be put in place. Before the unit is moved into place a pad is set so the unit does not sit directly on the ground. After that, your new air conditioner is set in place and hooked up. 
With the AC in place, it's time to test it. The HVAC technician will turn on the air conditioning, and after it has run for a few minutes they will check to ensure proper airflow and that everything is running properly. 
Even though the air is flowing, the technician's job is not quite complete. Before leaving the technician should check with you to see if you have any other questions or if you have identified any issues. Lastly, they will clean up the area around the newly installed unit and prepare to leave.
This process is reason enough to have your AC professionally installed. It's somewhat of a long process but it's important that each step is done well without cutting corners. By taking the extra effort to ensure proper installation, you can save hours of headaches and costly repairs down the line. 
How to choose the right Air Conditioning System
It's easy to get overwhelmed when looking at central air conditioning units. There are different types, brands, sizes, and energy ratings. It's hard to know the best option. 
If you're exploring different units, here are a few ways to consider the best one for your home:
Type - there are two types of units. Split system and packaged system. 
Size - the bigger the unit, the easier it is to cool a larger space adequately
Efficiency - a more energy-efficient unit can cost more money upfront but can save you money on your energy bills month after month 
Price - price is always an important factor in making the best purchase decision
If you're still uncertain which unit to use, don't fear. Your local HVAC company will help you determine the best unit based on your needs. 
In addition to the AC's features, you'll also want to consider the brand, warranty, noise levels and the company you're doing business with.
Doing business with the right company is just as important as finding the right unit. Because, not only will you ensure professional service, but they will also ensure you have the best options available for your home.
For over 15 years, Maryland residents have trusted us as their go-to HVAC company of choice because of the professional service we provide along with our responsiveness and knowledge to get the job done right. 
If you're looking for professional AC installation in Maryland then look no further. We will ensure you stay cool and comfortable in your home for the summers to come. 
Carbon monoxide, also known as CO2, is a colorless, odorless gas found in fumes produced by fuel (such as gas, oil, or coal) burned by vehicles, grills, fireplaces, gas ranges and stoves, or furnaces. Typically, CO2 gas leaks can be caused by poorly fitted gas hosing, and insufficiently maintained or faulty appliances.