Unexpected HVAC Emergencies: What You Need to Know
February 20, 2019
From clogged air conditioning units, to blown fuses, MaxAir is here to show Maryland the importance of HVAC system awareness. With proper HVAC awareness, homeowners will learn how unexpected HVAC emergencies develop and what can be done to prevent them in the future.
UNEXPECTED HVAC EMERGENCIES:
UNUSUAL FURNACE NOISES
All homeowners should know that a healthy furnace will make noise as it operates--and they'll eventually get used to it. But when the furnace makes squealing or screeching noises, that could be an indication of loose bearings or a failing blower motor, which could lead to a serious mechanical problem. Other uncommon noises could be caused by issues with the furnace's airflow.
To keep your furnace from failing, replacing the motor might be the best way to avoid larger problems with your furnace.
CLOGGED CONDENSATE LINE
In commercial HVAC, the most common service requests are about air conditioning system leaks. Although they are usually small leaks, if not taken care of in time, those small leaks can create massive water damage. Air conditioner leaks are commonly caused by a clogged condensate line—the line that collects excess water, and sends it outside, to avoid damaging the A/C system. But when the condensate drain clogs up with dirt and rust buildup, the excess water doesn't leave the system the way it is supposed to—often resulting in leaks that create mold over time.
To keep your home's A/C system running effective and efficiently, regularly-scheduled maintenance checkups are the best way to ensure a clean condensate line.
FROZEN OUTDOOR UNIT DURING WINTER
Some hints of frost during freezing or snowy conditions is common—but an entire unit to be covered in ice is not. Whether ice buildup is inside or outside the HVAC unit, if ice is left long enough, the unit can become seriously damaged. Ice buildup is a sign that the machine's defrost cycle is not operating properly—commonly caused by a bad fan motor or low refrigerant charge. Before any serious damage ensues, the best thing a homeowner could do, is to call a professional to check your HVAC units.
FROZEN COILS IN SUMMER
Any professional will advise against homeowners to use their HVAC units if they're frozen. When HVAC equipment is frozen in the summer, it's a result of below-freezing refrigerant temperatures that cause surrounding air to condense and freeze. When the refrigerant temperature to go low to the point of freezing, its because the A/C might be running in when its below 60 degrees outside. To avoid an unexpected HVAC emergency, any professional would recommend that homeowners never set their air conditioning unit below 70 degrees. 
BLOWN FUSES OR TRIPPED BREAKERS
Blown fuses and trips in circuit breakers are commonly caused by an overworked blower. If airflow is blocked from running through the unit, the most common reason is because of a dirty air filter--forcing the blower to work harder. An overworked blower's over use of energy can trip the circuit breaker.
A simple filter check-up from an HVAC maintenance professional can determine if the filter needs to be replaced with a clean one before resetting the circuit breaker. A professional will be able to determine the cause of the issue.
MECHANICAL WEAR AND TEAR
Your home's heating system relies on numerous mechanical parts that make it run. If your heating unit isn't performing how it used to, it can be a result of classic wear and tear of the system's belts and bearings. Worn and torn mechanical components, may result in overheating, poor heating, or airflow issues.
Regular maintenance includes checking for worn or stretched-out belts, loose oiling bearings, and failing motors.
MaxAir is Maryland's HVAC professionals. When it comes to heating, cooling, or other HVAC emergencies, we are one of the most trusted names in HVAC repairs and maintenance. We recommend Maryland homeowners look into MaxAir's maintenance policy membership.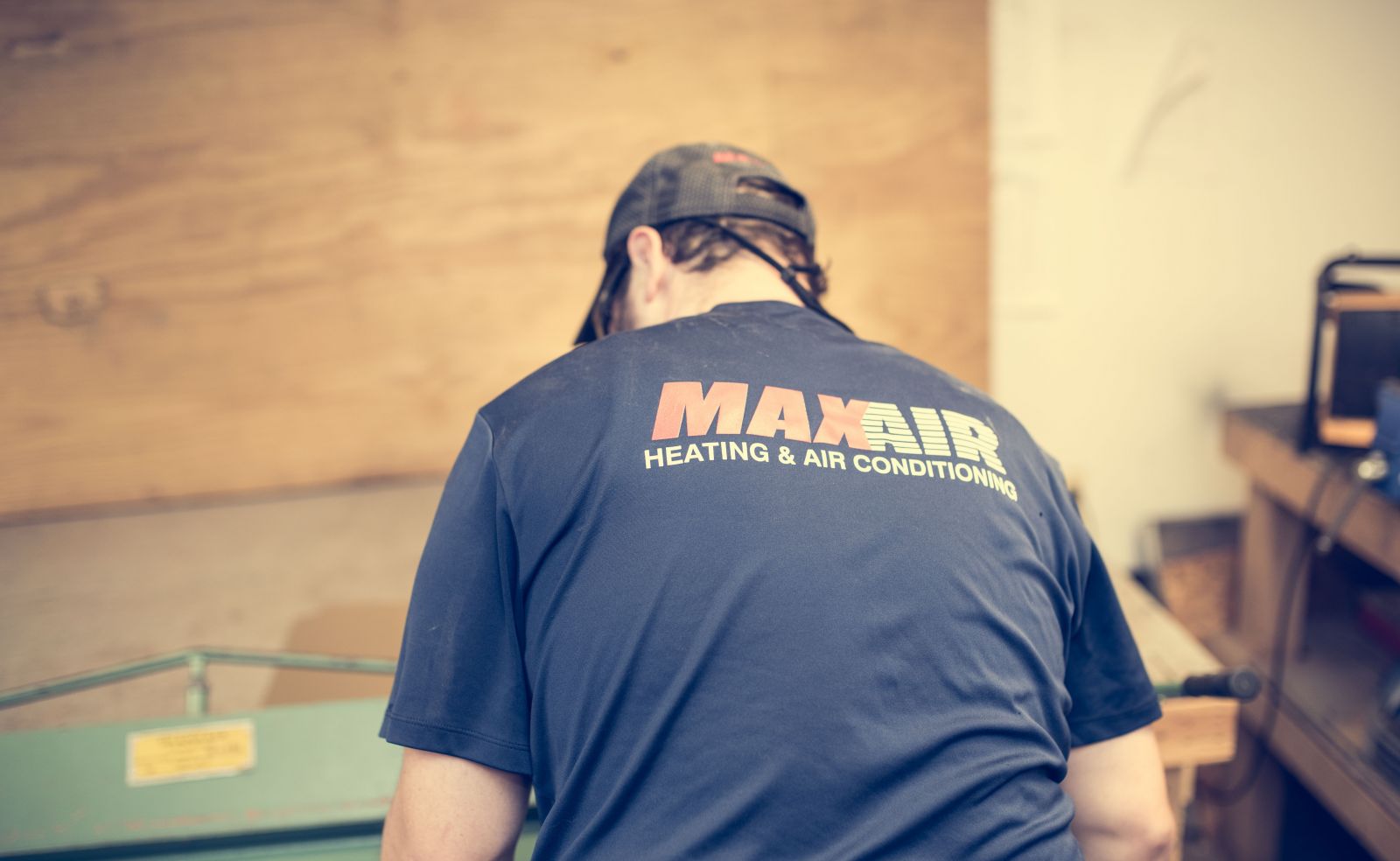 If any unexpected HVAC emergencies happen to occur, MaxAir's maintenance membership lets homeowners enjoy the following benefits:
Increased utility savings
Lower repair cost annually
Better-running equipment
Fewer mechanical breakdowns
Increased equipment life expectancy
Real time understanding of equipment condition
100% customer satisfaction guarantee
Priority scheduling
Discount on parts
Discounted diagnosis fee
As a MaxAir maintenance policy holder, members receive the finest service available. All of our team members are well-trained and experienced to handle any HVAC situation or need. For more information, check us out here.
On May 23, a special order was placed (and delivered) to one of our installers: Tony Baldwin and his wife, Taylor, welcomed their beautiful baby girl, Tessa to the world.